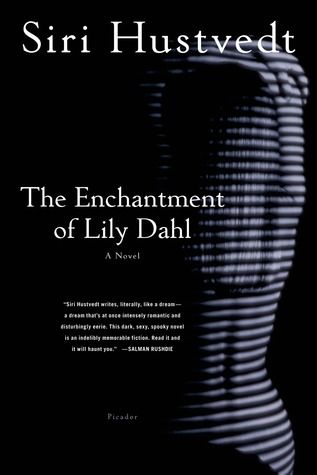 The Enchantment Of Lily Dahl
The protagonist of Siri Hustvedt's astonishing second novel is a heroine of the old style: tough, beautiful, and brave. Standing at the threshold of adulthood, she enters a new world of erotic adventure, profound but unexpected friendship, and inexplicable, frightening acts of madness. Lily's story is also the story of a small town–Webster, Minnesota–where people are brought together by a powerful sense of place, both geographical and spiritual. Here gossip, secrets, and storytelling are as essential to the bond among its people as the borders that enclose the town.
The real secret at the heart of the book is the one that lies between reality and appearances, between waking life and dreams, at the place where imagination draws on its transforming powers in the face of death.
"Siri Hustvedt writes, literally, like a dream–a dream that's at once intensely romantic and disturbingly eerie. This dark, sexy, spooky novel is an indelibly memorable fiction. Read it and it will haunt you."—Salman Rushdie
"Highly original…a crystalline blend of innocence and sophistication, irony and candor."—Newsday
"The Enchantment of Lily Dahl has the power to pull readers firmly into its orbit and to keep them there."—The Village Voice
"She writes like a dream."—GQ