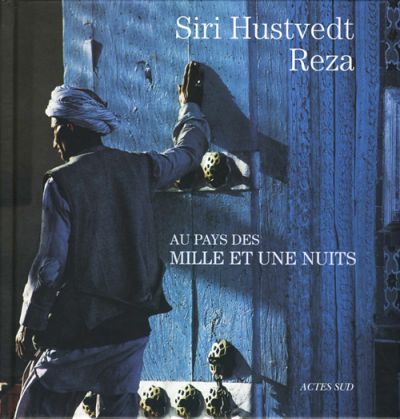 The Eight Voyages of Sinbad
Siri Hustsvedt and Reza combine their talents to tell the story of Sinbad the Sailor in The Eight Voyages of Sinbad (Eight Journeys with Sinbad), the new volume in the Palabra e Imagen Collection by La Fábrica Editorial.
The journeys of Sinbad the Sailor have invited dreams and fantasizing by all who have been exposed to his adventures, irrespective of age or inclination, since they were included among the Tales of 1,001 Nights at the beginning of the 19th century. They have been brought to the screen, converted into music, comics, and animated drawings, and are now revisited by Siri Hustvedt. The great American writer recreates the figure of Sinbad and his seven journeys, employing a distinct style for each one—from the intimate verse diary and the language of an academic to the film script—and she adds an eighth imaginary journey which springs from a conversation between two writers. This original vision of Sinbad is joined by 26 spectacular photographs by Reza, the best-known photographer in Iran and author of iconic images that have earned her a multitude of prizes. Her photographs conjure magic and life, and they parallel the portrait offered by Siri Hustvedt, in a vivacious and evocative dialogue that brings us to faraway times.