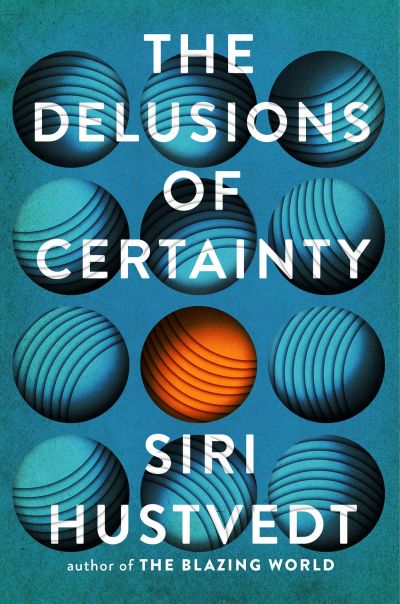 The Delusions of Certainty
Prizewinning novelist, feminist, and scholar Siri Hustvedt turns her brilliant and critical eye toward the metaphysical issues of neuropsychology in this lauded, standalone volume. Originally published in her "canonical" (Publishers Weekly) and "absorbing" (Kirkus Reviews) collection A Woman Looking at Men Looking at Women, The Delusions of Certainty exposes how the age-old, unresolved mind-body problem has shaped - and often distorted and confused - contemporary thought in neuroscience, psychiatry, genetics, artificial intelligence, and evolutionary psychology.
Available now as an e-book.
"The Delusions of Certainty is a unique book by an extraordinary author. Siri Hustvedt is a notable novelist, art scholar, and a philosopher of science. In this memorable and immensely enjoyable volume, Hustvedt rises above the exhausted debate over the two cultures, to demonstrate not just the possibility but also the advantages of combining the approaches of the arts, humanities, and sciences to illuminate a key aspect of the human condition: the mind-body problem."
—Antonio Damasio, bestselling author of Descartes' Error and Self Comes to Mind
"Siri Hustvedt proves her membership in the highest rank of neuroscientists and philosophers who probe the nature of thought and the workings of consciousness. A novelist and a student of psychoanalysis and neuroscience, Hustvedt can ask questions others cannot ask about imagination, identity, epistemology, gendered power, and mortality. Her authoritative knowledge and her courage to challenge the status quo guide the reader to fresh epiphanies about what counts as human nature. The work is, in the end, a work of freedom."
—Rita Charon, Columbia University
"The Delusions of Certainty is the best book on the mind-body problem I have ever read. Perhaps only a great novelist and essayist can address what neuroscientists and philosophers fail to question. Siri Hustvedt takes the reader on an inspiring journey into highly relevant and often unanswered questions about what it means to be human."
—Vittorio Gallese, University of Parma